K–12 Cyber Incidents Have Been Increasing in 2017
The creator of a national K–12 Cyber Incident Map warns that schools should act now, not later, to bolster their security.
By Richard Chang 06/08/17
https://thejournal.com/articles/2017/06/08/k12-cyber-incidents-have-been-increasing-in-2017.aspx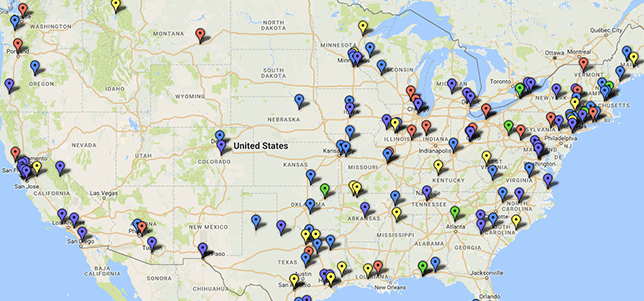 K–12 Cyber Incident Map , Doug Levin, president of Ed Tech Strategies
Levin has been tracking the publicly disclosed K–12 incidents on a color-coded map on his website, edtechstrategies.com. His sources include media reports, DataBreaches.net and the Privacy Rights Clearinghouse.
In a post published this week on the newly revamped Ferpa Sherpa education privacy site, Levin argues that not only have schools been "experiencing an increasing number of cyber incidents," but "the range of cyber threats affecting schools appears to be diverse and shifting over time."
concrete steps schools can take to improve their security, such as:
Use special software or hardware to protect data;
Create better password and authorization policies;
Use secondary authentication methods;
Train school staff, particularly about phishing and downloading of unfamiliar files; and
Hire more staff with IT security expertise.
++++++++++++++++++++
more on cyber security in this IMS blog
https://blog.stcloudstate.edu/ims?s=cybersecurity