Kelly, B. R., & 10/11/17. (n.d.). Faculty Predict Virtual/Augmented/Mixed Reality Will Be Key to Ed Tech in 10 Years -. Retrieved October 31, 2018, from https://campustechnology.com/articles/2017/10/11/faculty-predict-virtual-augmented-mixed-reality-will-be-key-to-ed-tech-in-10-years.aspx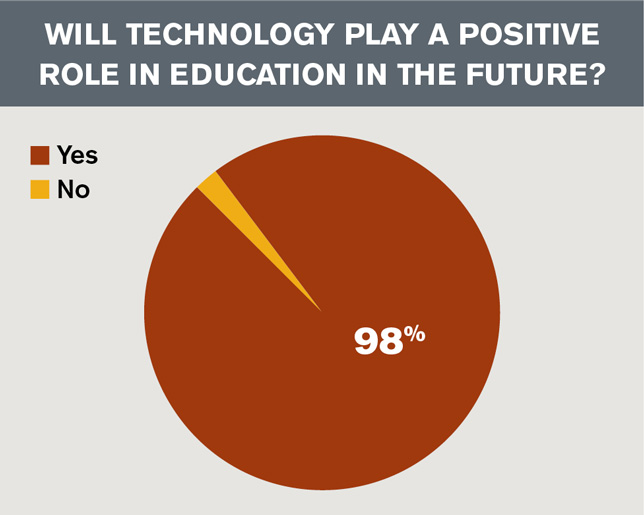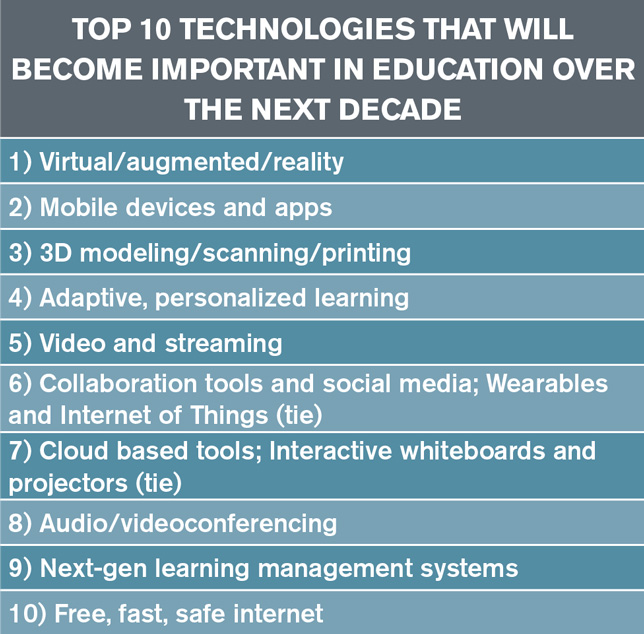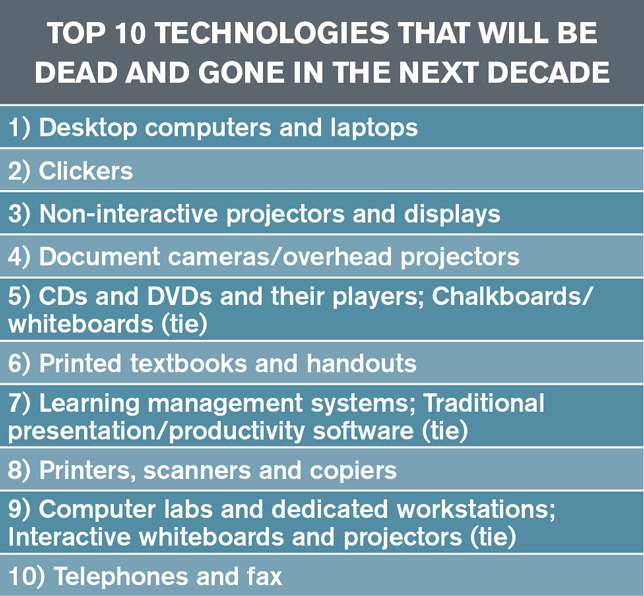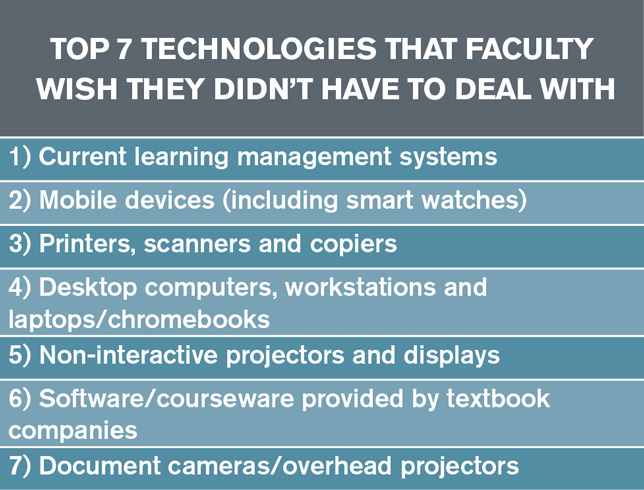 Our survey polled 232 faculty members across the country about their use of technology in the classroom, their likes and dislikes, their predictions for the future and more. The majority of respondents (68 percent) come from public institutions, with 28 percent from private nonprofits and 4 percent working at for-profit schools. Seventy-two percent work at four-year colleges or universities; 26 percent are at community colleges (the remaining 2 percent designated their institutional level as "other").
Respondents represent institutions of a range of sizes, with about one-third (32 percent) working in colleges or universities with 2,500 to 9,999 students. Just under half (45 percent) of respondents are from institutions with 10,000 students or more.
Our respondents are veterans of higher education: The largest group (47 percent) has more than 20 years of experience, with 81 percent logging at least 11 years in the field.
The top three most common school and college types among our respondents are education (22 percent), business/business administration (17 percent) and liberal arts (12 percent). But overall, respondents work in a wide range of disciplines, from engineering and medicine to humanities and fine arts. The top 10 states with the most survey respondents are New York, Texas, California, Florida, Georgia, Virginia, Illinois, Missouri, Pennsylvania and Massachusetts.
++++++++++++++++
More about XR in this IMS blog: