A Return to Best Practices for Teaching Online
10/25/16
https://campustechnology.com/Articles/2016/10/25/A-Return-to-Best-Practices-for-Teaching-Online.aspx
Judith Boettcher book, The Online Teaching Survival Guide (second edition, Jossey-Bass 2016). In chapter three, "Best Practices for Teaching Online: Ten Plus Four," you and your co-author Rita-Marie Conrad provide a list of 14 best practices for teaching online. How can these best practices help faculty?
https://books.google.com/books?id=Z5PqDAAAQBAJ&lpg=PP1&dq=Boettcher%2C%20The%20Online%20Teaching%20Survival%20Guide&pg=PR9#v=onepage&q=Boettcher,%20The%20Online%20Teaching%20Survival%20Guide&f=false
when faculty are first asked to teach online, most do not have a lot of time to prepare. They are seldom given much coaching, mentoring, or support — often they are just kind of thrown into it,
Personalized learning means that while all students master core concepts, students ideally practice increasingly difficult use of those core concepts in contexts and settings desired by individual students.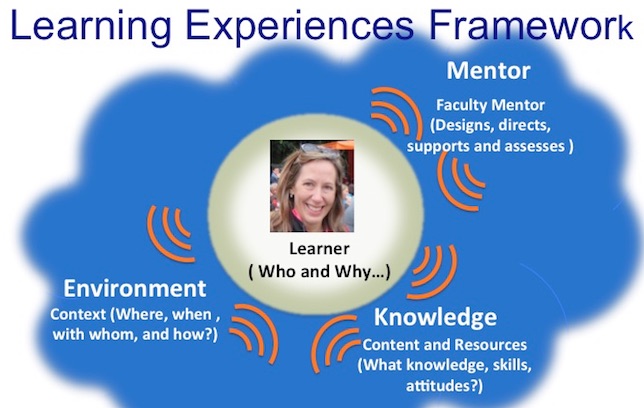 we really need to step up to much more effective use of rubrics. Rubrics can define intellectual outcomes in several key areas, such as critical thinking, for example.
great course design is at the core of creating great online learning experiences. We need to ensure that the desired learning outcomes, the course experiences, and the ways we gather evidences of learning are all congruent, one with the other. Course experiences should help students develop the knowledge and expertise that they desire, and the evidences of learning we require of students should be meaningful and purposeful and where possible, personalized and customized.
+++++++++++++++++
more on online teaching in this IMS blog: